Lifetime Access: Payments, Invoices, and Recurring Billing Management Software
The Best Billing & Invoice Manager Out There
Get Lifetime Access to a cloud based payments, recurring billing, subscription, and invoicing software that automates management of all payments, subscriptions, recurring billing, invoice creation, customer communication processes, and much more! Pabbly Subscriptions is 100X more affordable than any other billing software out there. You can neatly create products and then create plans under each product, this makes the entire billing cycle much more simple to manage on your store, web app, Saas company, etc. Normally, this software requires a costly subscription of $99 a month, but for a limited time you can get Lifetime Access to it for just $49
In Short, With Pabbly Subscriptions You get:
No monthly or annual fees, This is a Lifetime offer, one-time payment.
PCI DSS Compliant, safe and secure online billing platform.
Easily manage payments, recurring billings, and subscriptions in one place!
No charges per-transaction, no hidden costs.
Comprehensive report to run Analytics on your business performance.
Built in Dunning Management system
Unlimited Invoices.
Easy to get up and running, full documentation available
No need to maintain a separate database, spreadsheet, or ledger for your business.
No need to hire an accountant to keep tabs on incoming & outgoing money.
No limit on products and plan creation.
No need to spend time on evaluating your monthly or periodic performance.
23+ Currencies supported.
No platform dependencies.
Create unlimited products and subscription plans.
Sandbox test payment gateway, to make sure all transactions run smoothly.
Perfectly compatible with any business niche.
More Details? See How Pabbly Subscriptions Works In A Nutshell:
The software bills your customers and collects payments in a secure and reliable environment with just a few clicks and key taps. It generates a comprehensive performance report to track your business analytics, and you can easily integrate a payment gateway (built-in PayPal and Stripe as payment gateways) in your Pabbly Subscriptions account to collect payments with support for over 23 Global currencies, unlimited products, plans, and invoice creation with no per-transaction fees. Pabbly Subscription also offers a Test Payment Gateway for sandbox mode where you can try the billing process for new products to make sure everything is working smoothly, plus tons of neat features, and you can get a Lifetime Access to this awesome platform for a single, one-time payment of $49! No nonsense, no hidden costs!
Pabbly Subscriptions offers the best-in-class subscription management and billing services and this page will demonstrate how to set up a Pabbly Subscriptions account.
---
1. Login To Your Pabbly Subscriptions Account –
After creating your account, you have to log in to your Pabbly Subscriptions account.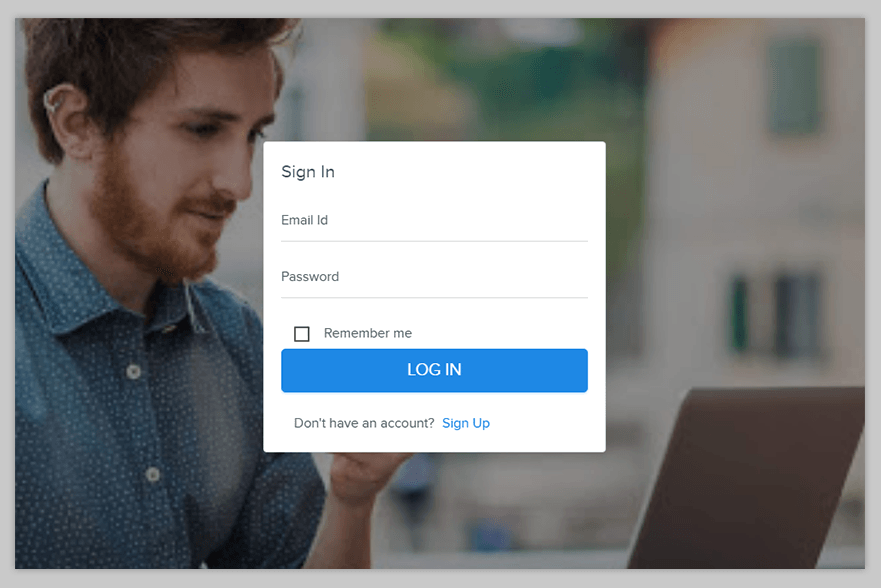 As soon as you log in, you will notice the Pabbly Subscriptions Dashboard –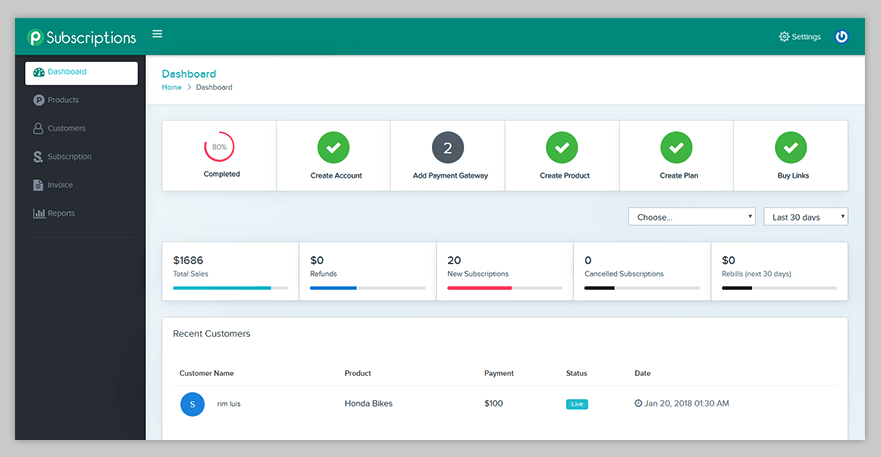 2. Integrate A Payment Gateway –
Now, in order to collect payments, you must integrate a payment gateway in your Pabbly Subscriptions account.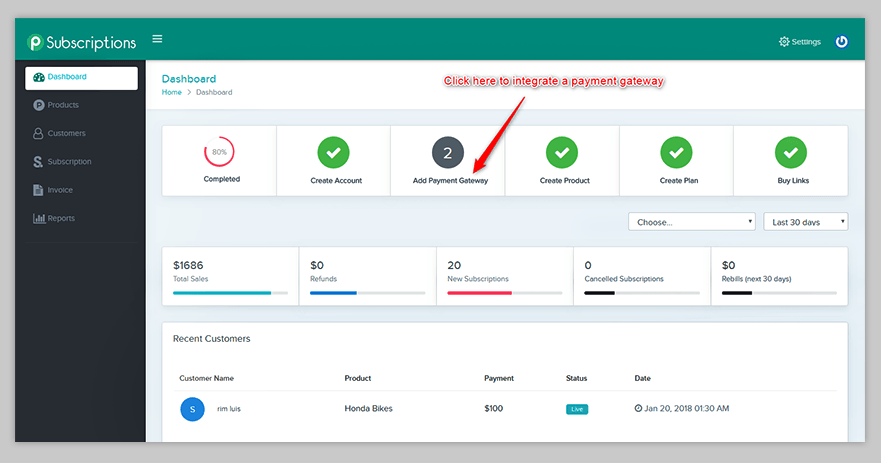 PayPal and Stripe is available as the built-in gateways in your Pabbly Subscriptions account. You are now required to select your preferred payment gateway from the drop-down list –
Once you have chosen the default gateway, you have to click on "Add New Payment Option". This action will initiate the payment gateway integration process.
If you want to integrate PayPal as your default gateway, you have to –
Choose "Live" as the gateway status.
Enter Client ID, Secret ID and then click "Save".
If you are looking to integrate Stripe as your default payment gateway, all you have to do is select it and enter the "Stripe Secret Key" and finally click on "Save".
Apart from these two gateways, you can also integrate a Test Payment Gateway in order to perform some test purchases.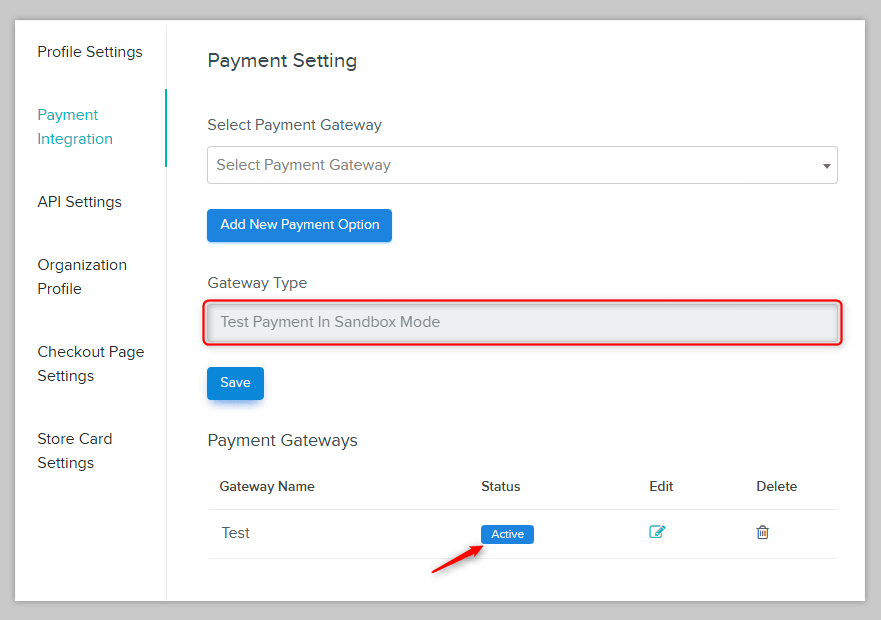 3. Create Products & Plans –
After integrating your default payment gateway, you now have to create products and their subsequent plans/subscriptions..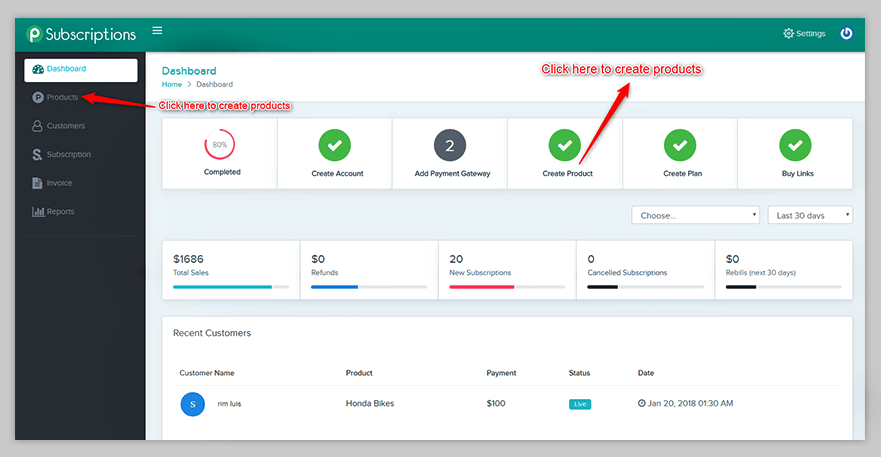 As soon as you click on the "Create Product" button or click on "Product" tab, you will be given an option to "Add New Product"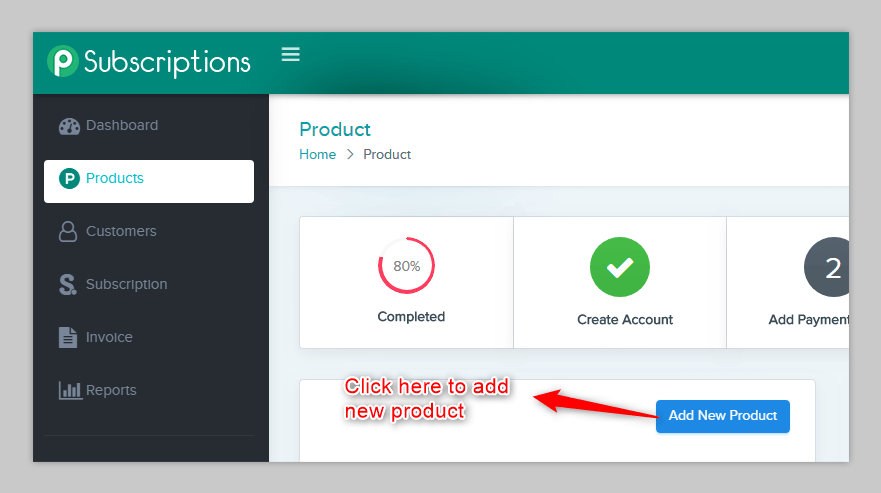 After this, you have to enter certain details of your new product –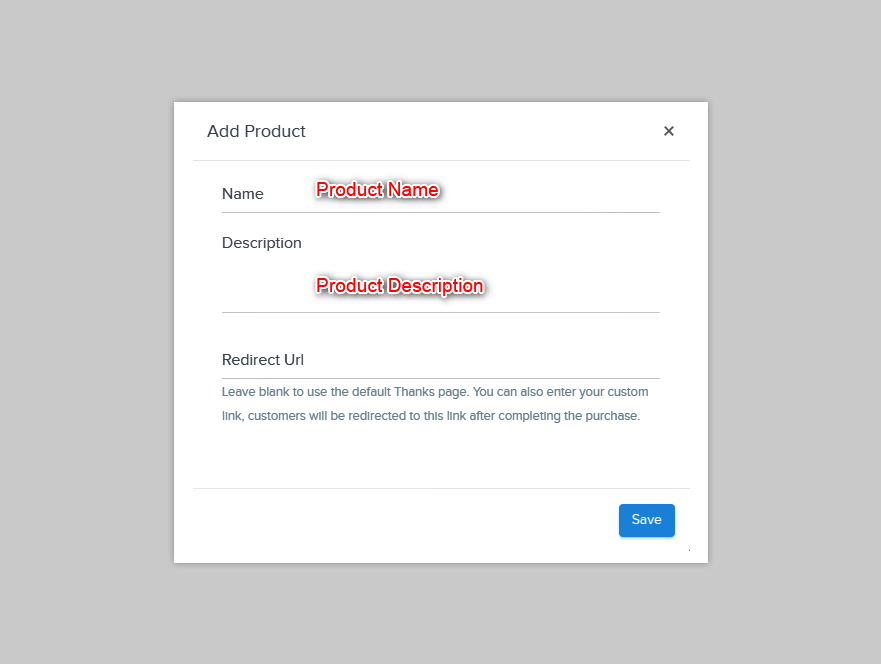 After clicking on the "Save" button, your newly created product will appear in the Product's List and from there you can select the required product to add a corresponding plan –

The "Add Plan" button will generate a plan details field where you can develop a custom plan for your product.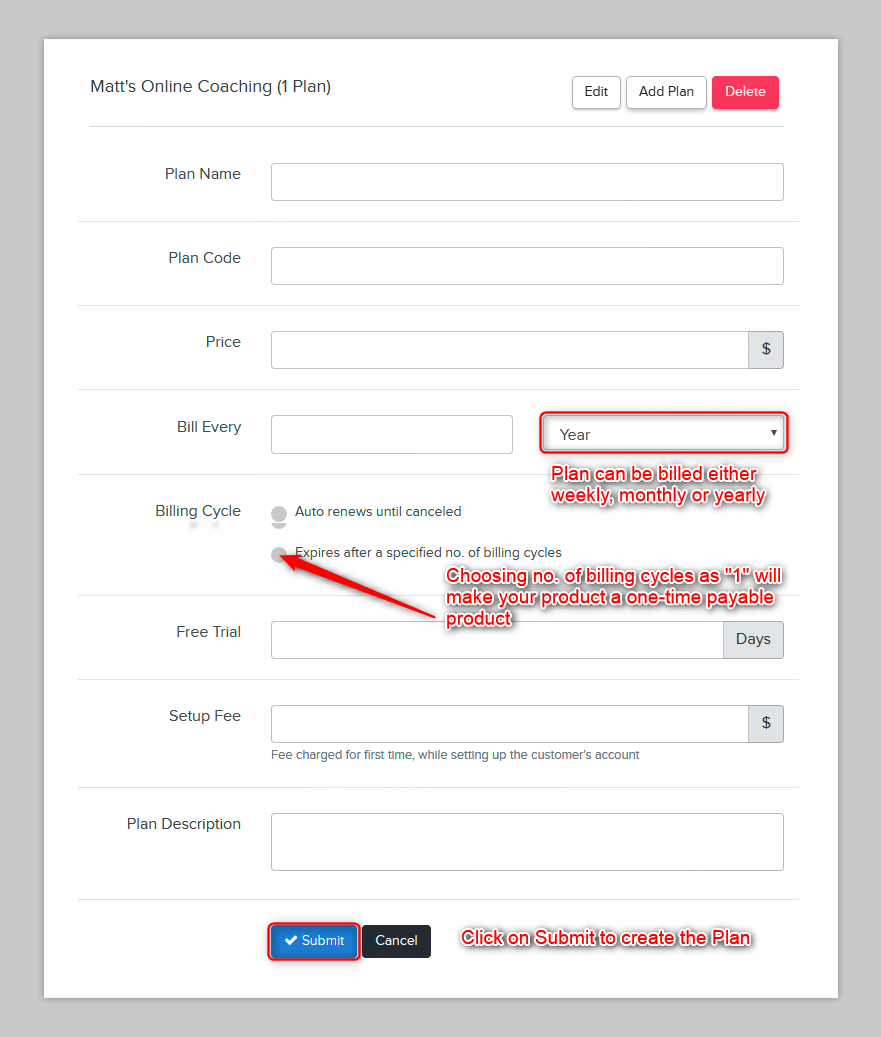 Now that your plan is created, you get a unique "Buying Link". These links can be shared with your customers/subscribers with the help of email marketing, embedding it on websites, affiliate promotions or any other means of marketing.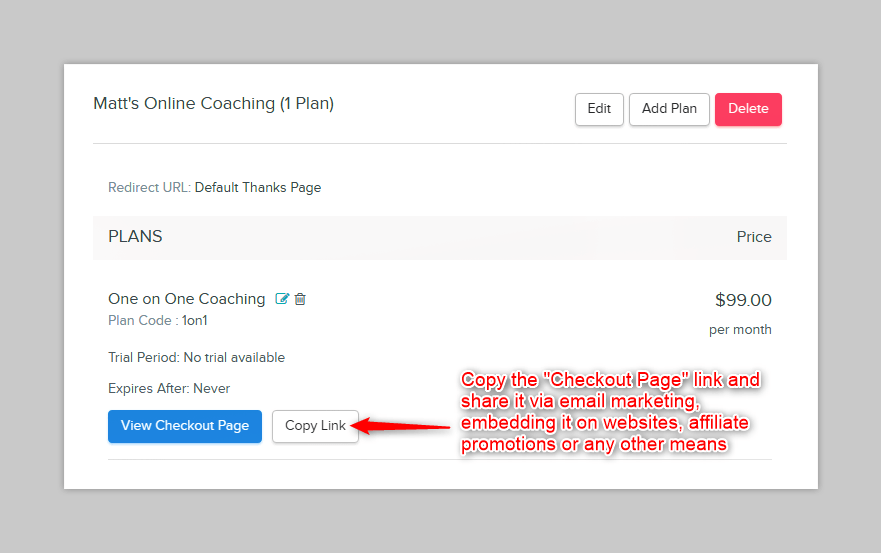 4. Collect Payments Via Checkout Pages & Buying Links –
Since your products and their corresponding plans have been created and the buying links have been systematically shared, you are now ready to collect payments for your services.
Whenever a customer decides to buy your product or avail your services through your shared "Buying Links", he will see a "Default" checkout page –
Once the customer fills all the details and clicks on "Subscribe Now" button, you can collect payments through your chosen Payment Gateway and the customer will be redirected to the default Thankyou Page.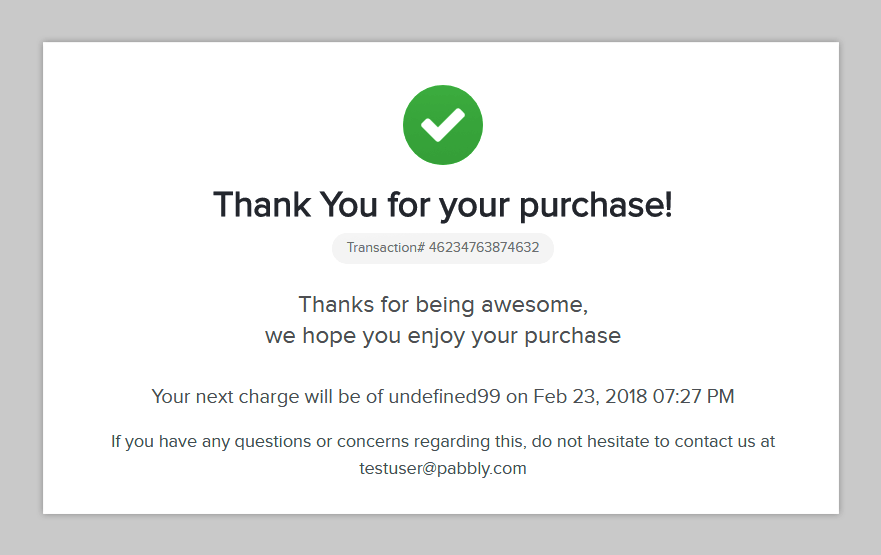 In order to make a special mark on your customers, you can also customize your checkout pages –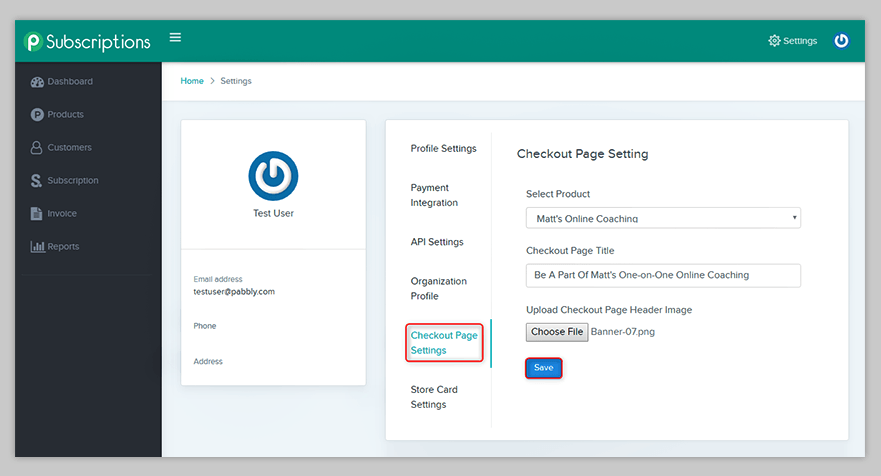 The customized header section will now look like –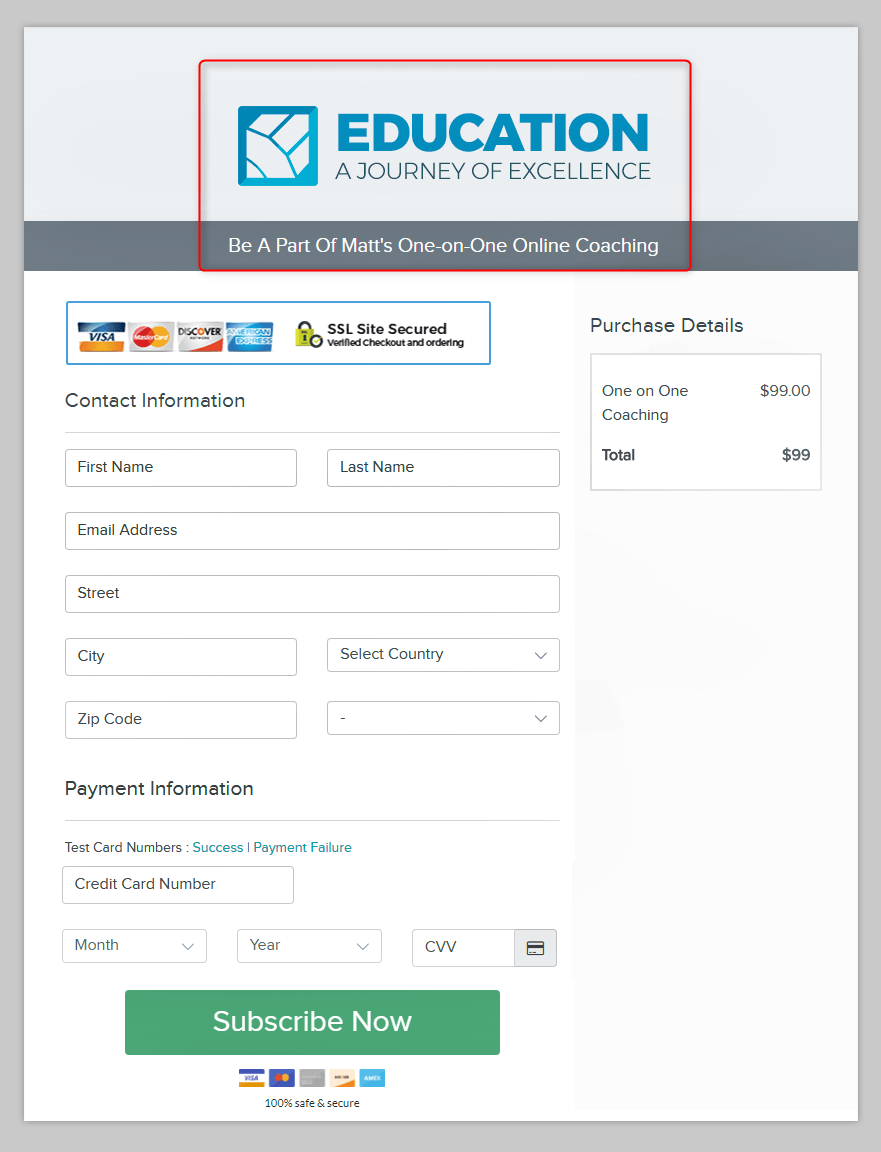 So What Are You Waiting For? Get Your Lifetime Access Now! (Back To Top)
Related Deals
Best Seller Deals